For the DSM Innovation Center, we did ethnographic design research in rural India. We mapped the daily lives of farmers in rural India (Rajasthan, Maharashtra, Gujarat) to determine market viability and to design a business model for livestock feed supplements.
We spent 2 months across India in three different states (Rajasthan, Maharashtra, Gujarat) to interview rural farmers, local NGOs, and livestock stakeholders to identify opportunities. DSM was developing a new, but expensive livestock feed supplement, which required a new business model to be viable.
Interviewing local farmers, talking about their daily lives
The field research focused on three stakeholders: the local farmers (livestock), local farm related stakeholders (the milk-man, veterinarian practices, etc.), and local NGOs that focused on improving farmer's lives.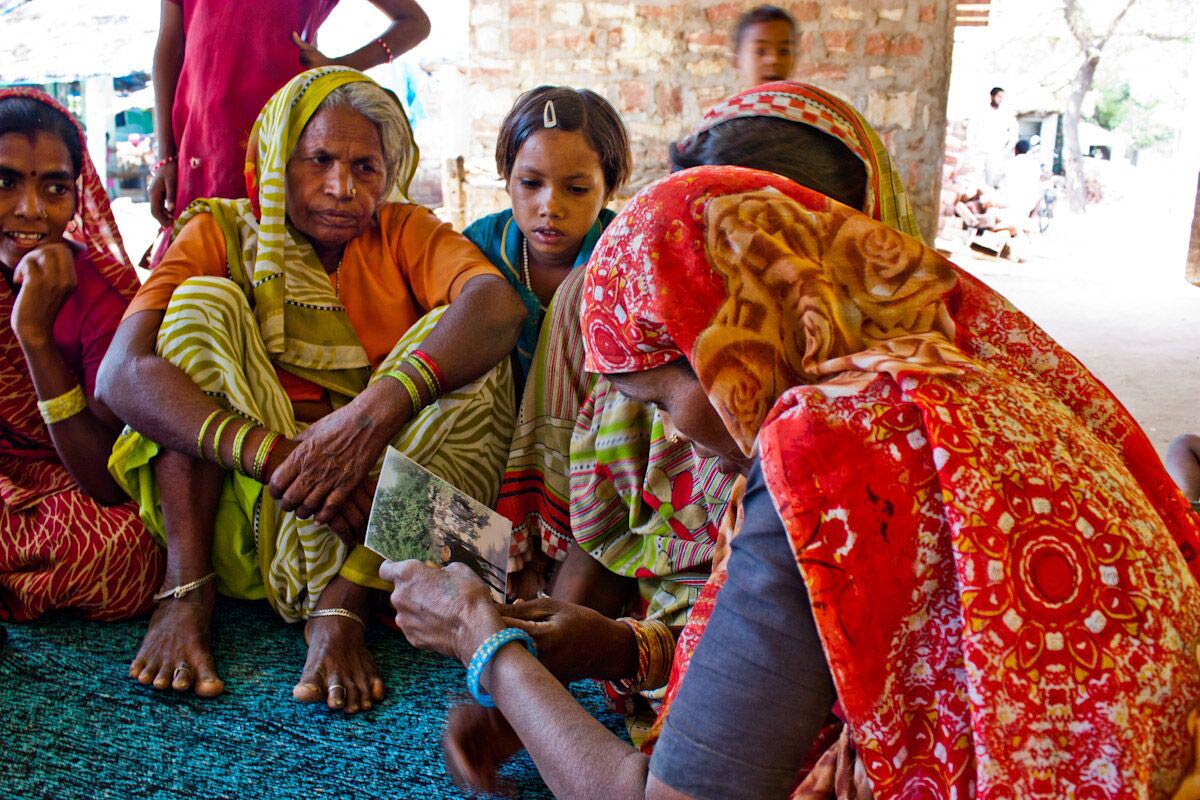 Conversation starter cards, to start and engage conversations
We designed several tools to conduct our research. We createc conversation starter cards, that helped introduce ourselves, break the ice, and start conversations around the topics we were interested at: farming, livestock, spending patterns, and their general needs and aspirations.
Business model workshops with different stakeholders across India
We also facilitated several workshops to create and explore new business models with different stakeholders. By designing specific cards based on our research and using a whiteboard, we could create new business models directly with stakeholders, identify their needs, and come up with strategies to implement them.
Business model workshop to determine priorities
For local farmers, we also created a finance-based tool to identify their spending patterns and priorities around livestock. This also provided vital information about how much they were willing to spend on livestock feed supplements, like the one from DSM.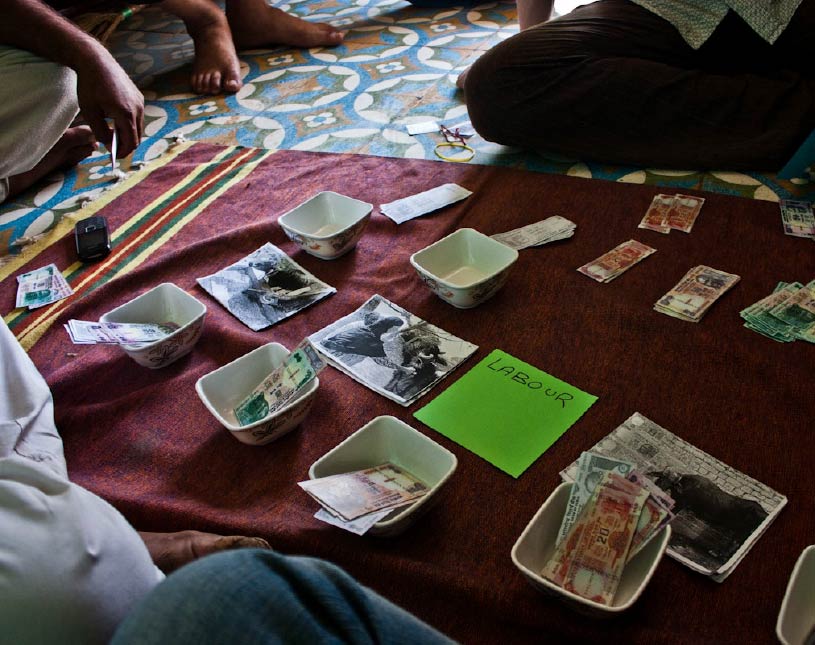 A workshop with farmers to talk about spending patterns for livestock
At the DSM office in Delhi (Gurgaon), we also organized workshops with internal stakeholders to determine priorities, gather input on our different concepts, and let everybody have a voice in the discussion. One of the main findings was that the feed supplement was too expensive for the farmers. The way forward was to find a way to subsidize the (too expensive) feed supplement.
We found a way to subsidize the feed supplement by collaborating with other companies that were highly interested in rural livestock data, which is hard to gather in rural India. Other companies would subsidize DSM's livestock feed to the farmers, in return of getting access to rural data.
The new platform KISAN.DAT (Hindi for farmer's data) enables a win scenario for every involved stakeholder (for the farmer, DSM, and for third parties). Finally, we designed a tool that facilitates discussions and helps onboarding new members to KISAN.DAT.
Business model tool to onboard new stakeholders to KISAN.DAT
Collaborators:
Arne Kranenburg
Isabelle Garcia van Gool
Miquel Ballester Salvà