Robert A. Paauwe — Curriculum Vitae
Design Lead • Senior UX/UI Designer • Social Robot Expert • Digital Innovator • Prototyper • He/Him
I'm an experienced UX/UI designer and team lead with a strong focus on design and development of digital products and services. I am driven, methodical, a sponge for new knowledge, a real team player, and not afraid to venture into the unknown.


Experience in large corporates as well as startups;
Specialized in digital product design, from concept to implementation;
Extensive knowledge of software development, roadmaps and product management;
Team lead for product teams (development and creative).
Day of birth:
October 2, 1987
Nationality:
Dutch
Residence:
Wageningen, The Netherlands
Pronouns:
He/Him
Languages:
Dutch, English, German
Other interests:
Illustration, hiking, video games, playing guitar, Dungeons & Dragons, woodworking, prototyping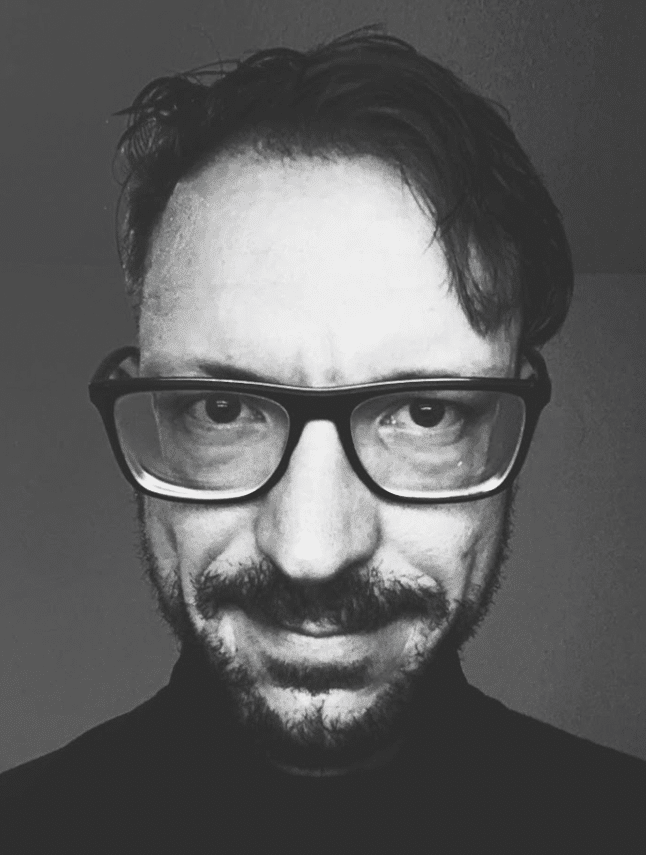 Figma
Sketch
Adobe XD
Invision
Zeplin
Adobe Illustrator
Adobe Photoshop
Adobe InDesign
Adobe Premiere
HTML / CSS
Python
JavaScript / P5.js
Arduino / Processing
R
Git
AutoCAD
SolidWorks
Rhinoceros
Maya
As a design lead at Rabobank, I'm responsible for the design team working on all insurance (verzekeren) customer journeys within the Rabobank Design Chapter. As the design lead, I am responsible for the team, design quality, improving existing journeys, and developing new journeys.
RMDY Creative • Full-time
At RMDY, I am a senior UX/UI consultant that focuses on conceptual and technological design of digital products. From idea to implementation with additional technical expertise in product management, roadmaps, and software development (Python, JavaScript, Node.js). Besides designing great user-experiences, I plan and manage feasible technical roadmaps towards successful implementation.
For VDAB (contracted under RMDY), I worked on education (Opleidingen, Vind een Opleiding) of the main website, as well as on internal tools for consultants. My responsibilities included designs in Figma, creating HTML/CSS mockups, and managing stakeholders.
Johnson & Johnson • Contract
Within J&J, I was responsible as product & UX lead for a React webapp that supported the collection, cleaning, and submission of data to an operational database. Within this short project, my key responsibilities were determining the (technical) roadmap & UX, management of the backlog in JIRA, and leading the product team. Other tasks included determining the tech stack, updating the designs based on user feedback, managing different stakeholders, and the management, documentation, and testing of the webapp implementation.
My responsibilities at Atrias are developing their first design system and preparing the organization to include design & design thinking in future projects. The Atrias design system includes guidelines and component documentation, a new Figma library and a React package for Atrias to kickstart new projects. In parallel to the design system, I redesigned the Atrias public website (go-live September 2020).
Advisory Board Member - AAL Guardian
The AAL GUARDIAN advisory board meets several times each year to reflect on progress, milestones, and next steps for the European program Active Assisted Living (AAL) project GUARDIAN. The project consists of a cloud platform that connects a social robot companion and caregiver apps to support home care nurses and helps seniors to maintain independence in their own homes.
Lead designer, product owner & co-founder
Rotterdam / Nijmegen, The Netherlands
At Tinybots, we developed Tessa; a small social robot that supports people with dementia and people with other cognitive impairments. As one of the co-founders of Tinybots, I have been involved with the company from day one. My primary role was leading the product team and managing the roadmap. Other core tasks include interaction and design of the robot, as well as designing UX and the UI of the accompanying app.
Glasgow School of Art • Contract
Glasgow, Scotland, United Kingdom
I designed and taught a course on interaction design and prototyping using Arduino for second year B.Sc. design students. The course taught students how to design different interactions and learn how to prototype and program using Arduino. The 1-week course was part of the standard design curriculum at GSoA.
M.Sc. Design for Interaction
Delft University of Technology
2009-2012, Delft, The Netherlands
B.Sc. Industrial Design Engineering
Windesheim, University of Applied Sciences
2004-2008, Zwolle, The Netherlands
Windesheim, University of Applied Sciences
1999-2004, Raalte, The Netherlands
Design thinking, social technology & robotics: Tessa
Invited speaker on behalf of This Happened! #13
2018, Rotterdam, The Netherlands
Interaction design & prototyping with Arduino
Invited teacher for workshops on behalf of the Glasgow School of Art
2011-2017, Glasgow, Scotland, United Kingdom
Tessa: the social robot that is all about people
Invited speaker on behalf of the Dutch Embassy in Brazil for Hospitalar 2017
Invited speaker on behalf of the Embassy of Health during the Dutch Design Week 2017
2017, Eindhoven, The Netherlands
Scaling up robotics and domotica for active and assisted living
Invited speaker by ZonMW for eHealthweek 2016, awarded top speaker
2016, Amsterdam, The Netherlands
The science & fiction of designing robots
Invited speaker for Creative Mornings Turin 2015
2015, Turin, Italy
Minimal Requirements of Realism in Social Robots — Designing for Patients With Acquired Brain Injury
R.A. Paauwe, J.F. Hoorn, E.A. Konijn, D.V. Keyson. Proceedings of the 33rd Annual ACM Conference Extended Abstracts on Human Factors in Computing Systems
Designing Robot Embodiments for Social Interaction: Affordances Topple Realism and Aesthetics
R.A. Paauwe, J.F. Hoorn, E.A. Konijn, D.V. Keyson. International Journal of Social Robotics 7-5
Fake It or Make It? Tools and Toys for Prototyping Connected Products
R.A. Paauwe, D. de Roeck. Cover story of CRISP Magazine #3
Interweaving Digitality in the Fabric of Design
D. de Roeck, A. Standaert, R.A. Paauwe, S. Verwulgen, C. Baelus, P.J. Stappers. Proceedings of the 14th International Conference on Engineering and Product Design Education
Teaching Interaction Designers to Sketch in Software
R.A. Paauwe, W.A. Aprile, A. van der Helm. Proceedings of Edulearn 12
Winner Monuta-Sprout Challenge: 100 ideeën over afscheid
Top speaker & session eHealthweek 2016
Startup winner NRC Live IoT Forum
Winner Rotterdamse Startersprijs 2016
Best poster award 2015, GSSS Graduate School
Exhibited designs at the Torino Eataly festival 2010 and at the London Metropolitan University